Over 100 Baruch student-athletes make the fall honor roll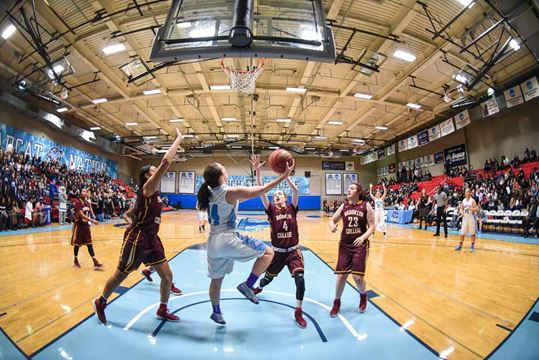 Baruch Bearcats know the importance of hard work and dedication ˆ not only in terms of athletic endeavors but also in the classroom.
For the Fall 2020 semester, 124 athletes made it to the Fall Athletic Director's Academic Honor Roll — which is a remarkable feat. The Fall 2020 Honor Roll had 14 more athletes on it than Spring 2020 and 44 more than Fall 2019.
As a Bearcat student-athlete myself, it's an honor to be a part of the 124 students who made it to the honor roll this past semester.
The pandemic may have destroyed our ability to practice and play our respective sports, but it didn't hinder our resolve to perform well academically.
Pre-COVID-19, motivation came more easily. We had team study sessions and we often holed up in the library for hours together after practice. During finals week of my first semester, our team and some other fellow athletes sat at a table in the library for more than 12 hours to hunker down and study.
In between the coffee runs and heading out to take finals, we studied hard knowing that to continue playing we had to do well in school.
Last fall, though, since us Bearcats were unable to participate in sports, it was hard to conjure up the willpower to go to Zoom classes for hours a day or keep up with homework when we didn't have our teammates around us. However, in typical Bearcat fashion, we overcame the odds and succeeded.
Hopefully, this excellence continues when we are back at the library studying with teammates and downing caffeine after our exhausting practices.
To all of the student-athletes who worked hard to make the honor roll, congratulations! We need all the recognition we can get to make it through these challenging times.
As student-athletes, we can't control what is going on in the world around us but we can control our success as students.