Pokémon joins the virtual performance trend during its 25th anniversary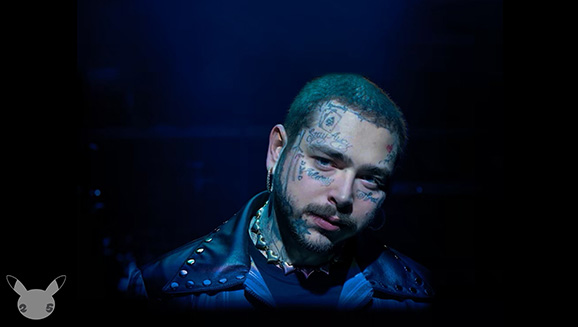 2021 marks the 25th anniversary of Pokémon, the multi-platform franchise that became a global phenomenon. To celebrate, Pokémon will host a virtual concert that will be headlined by Post Malone.
Post Malone's upcoming performance is part of the P25 Program, which is geared towards celebrating all aspects of the iconic brand for its landmark 25th anniversary.
Pokémon will also be teaming up with Universal Music Group and their roster of artists like Katy Perry as part Pokémon's P25 Music global celebration where new songs and performances can be expected.
The Pokémon fandom will be able to tune into virtual concert on Feb. 27 on Pokémon Day, which was when the brand made its U.S. debut back in 1996.
From the card game to the never-ending anime and the wildly popular video games, Pokémon is one franchise where the fandom only continues to grow.
The coronavirus pandemic hit all industries, including the entertainment industry. The music industry was impacted heavily by the ongoing coronavirus pandemic as well. Just six months of the shutdown from the pandemic cost the industry more than $10 billion.
Bands and artists are unable to host live in person concerts, although that may change in places like New York.
Music venues were no exception to the pandemic, with many shutting down due to financial burdens of the pandemic, forcing performers to get creative during hard times.
Pokémon is just one of the few franchises to test out the idea of virtual concerts.
In April 2020, rapper Travis Scott held a virtual concert in the popular video game Fortnite and it was met with positive acclaim. Over 27.7 million players tuned in to watch the performance
"Old Town Road" rapper Lil Nas X held a virtual concert inside the Roblox gaming platform in November 2020, where more than 35 million players viewed the performance.
Virtual concerts aren't a new development. Artists like DJ Marshmello are no strangers to the idea having held a 2019 virtual performance inside the Fortnite game long before the coronavirus pandemic made its way to the country's doorstep.
Although virtual concerts are not a foreign concept to the music industry, it could be perceived as a savior for the coronavirus era of music as venues are not able to hold their full capacity in order to adhere to social distancing guidelines.
Pokémon's 25th anniversary will be a yearlong celebration with more musical performances from other rising artists in a virtual format and other surprises.
More details of the celebration will be revealed as the year progresses.