Senate Meeting: Interim Provost speaks about exam software, CR/NR policy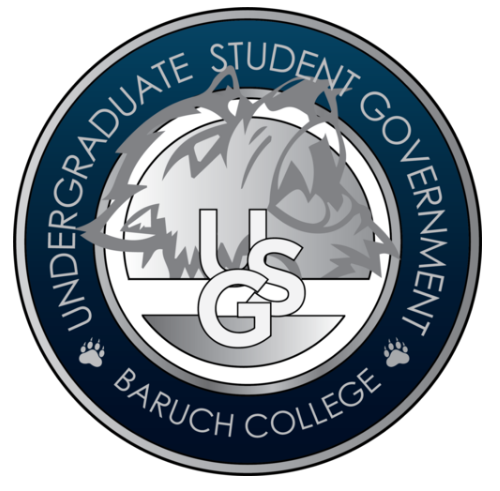 Baruch College's Undergraduate Student Government held its fourth Senate meeting of the spring 2021 semester on Feb. 23.
USG Treasurer Nancy Sea reported that two clubs, Women in Islam and the Bangladesh Student Association, requested $149.60 and $243.79 respectively for events. The motion to allocate these amounts to them each passed.
Certain clubs, including United Sikh Association, College Entrepreneurial Organization, Student Veterans Association and College Democrats, will be inactive for the semester due to not completing BOLT training or failure to register their club with myBaruch.
Chair of Philanthropy Osvaldo Garcia and Chair of Public Opinion Laiba Hussain spoke next about a future event about farmers' protests in India.
They are protesting against three laws by the government that threaten their livelihoods and enable private corporations to take advantage of them. The protests are also facing censorship by all forms of media.
The event will feature guest speakers who will explain the situation to its attendees.
Vice President of Legislative Affairs Richard Reyes then spoke about the small business spotlight that launched this week.
Students can now submit to a survey the names of small businesses they support.
Vice President of Student Affairs Yam-Yu Li spoke about her previous conversation with Registrar in regard to graduation and diplomas.
Those applying for graduation are urged to keep the graduation deadlines in mind.
The delay of diplomas is due to the process it has to go through. Faculty must submit the grades by a certain date, but some may not meet this deadline, which elongates the process.
Two to three weeks after this deadline, the grades must be audited. Baruch is engaged with a new vendor, Parchment, which will issue physical and digital copies of the diploma.
The print copies will be shipped to the home address, taking five to six weeks to arrive depending on the postal offices' times.
Baruch is currently doing outreach to speakers for the virtual commencement in May. The speakers must be approved by the CUNY Board of Trustees.
There are only 75-100 students left to take their yearbook photos. Baruch is in the process of finding a new space for students to have their pictures taken.
Interim Acting Provost and Senior Vice President for Academic Affairs Myung-soo Lee then joined the meeting, along with Vice President for Student Affairs and Dean of Students Art King.
Lee first spoke about his background at Baruch, starting 33 years ago as a professor and becoming the interim provost on Feb. 1. He then addressed questions given to him by USG prior to the meeting.
CUNY has signed a contract with Respondus Monitor. Its lockdown browser software will be embedded in Blackboard to restrict students from going to another tab that isn't their exam.
Students will not be mandated to take an exam with this software. If a student chooses not to, they must work with their professor to take an alternative exam, such as an extra paper or an oral exam.
Lee said that he will make sure students are treated fairly within the guidelines of the policy. Cases of students who feel mistreated should be reported to King.
King spoke about maintaining students' interests and the academic integrity of the college, which affects Baruch's reputation in the professional world. Lee agreed that the privacy of students must be respected. He also affirmed that communication between students and the administration is important.
Reyes brought up a concern that blogs@Baruch is not the best medium for updates. He suggested either that the site should be promoted more or that updates should be sent directly to students in email blasts.
There are currently discussions happening concerning the CR/NR policy of the spring 2021 semester.
Lee promised that students will know the policy soon, in contrast to the delayed announcement that left students confused last semester.
He also said that the administration will listen to and incorporate student feedback in its decision.
USG members brought up concerns about there being inconsistent guidelines. They suggested that certain guidelines should be standard so that students know what to expect when taking a class.
They emphasized that students are facing challenges due to the COVID-19 pandemic, as evidenced by the survey conducted by Hussain last semester.