Senate Meeting: Interim provost announces CR/NC policy won't extend to spring 2021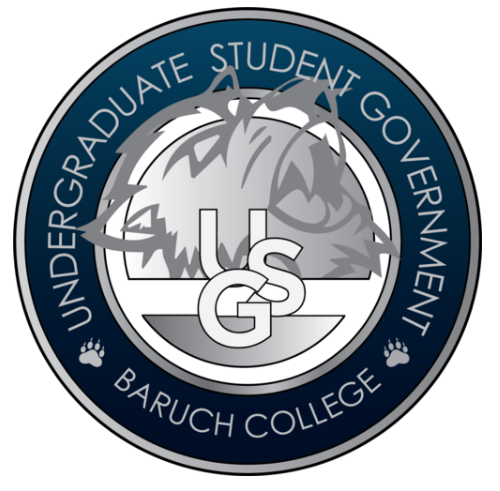 Baruch College's Undergraduate Student Government held its fifth Senate meeting of the spring 2021 semester on March 2.
Interim Provost and Senior Vice President for Academic Affairs Myung-soo Lee joined the meeting, along with Vice President for Student Affairs and Dean of Students Art King.
Lee announced that the Credit/No Credit flexible grading policy will not be extended to spring 2021 or beyond.
CUNY declared that a system-wide policy would not be extended, leaving the decision to each individual campus.
Since then, Baruch's Academic Council has met to discuss the pros and cons of a CR/NC policy and decided against it on Feb. 25.
Lee also announced that Baruch will begin developing a Pass/No Credit policy that will be a part of its official grading policy for future semesters.
With this policy, students would have to opt in prior to seeing their grades. It would occur in the early part of the semester and wouldn't be reversible.
Once the policy is developed, it must make its way to the Board of Trustees. It may be implemented in fall 2021 or spring 2022.
"Along with members of the college's administration, the faculty and the staff, the Provost's Office has examined this issue with care and compassion," Lee said.
He noted that only 310 students, which account for 1.5% of the student body, chose the no-credit option for fall 2020.
One reason behind this decision is that the policy may undermine the integrity of the Baruch degree, transcript and learning process.
Additionally, CR/NC grades in lower-level classes may harm students' preparation for upper-level courses.
The council stated that the policy will hurt students' immediate and long-term success. It will impact their ability to apply for scholarships, internships, entry-level jobs and graduate degree programs.
Lee said that as schools such as New York University and Columbia University ended their flexible grading policies, a continuation of such a policy at Baruch will make students less competitive.
An option for students that is similar to the no-credit grade is the withdrawal grade. In spring 2020, CUNY revised the policy to allow students to withdraw from a course up until the last day of classes.
A 'W' grade doesn't impact GPA and may have financial aid implications, similar to the no-credit grade.
King also mentioned the medical withdrawal that he supervises, which helps students in extreme medical circumstances and would not impact academics.
USG members also asked about professor Shulamith Gross in the Department of Information Systems and Statistics. She was involved in a controversy involving an email by her to a student struggling with online classes from abroad.
This email — currently unable to be confirmed by The Ticker to have been authentic — has received much attention on Baruch social media pages.
Lee and King stated that the appropriate action had been taken and the matter had been dealt with.
When asked to go into more detail, they said that they must consult with the legal counsel to determine what they are allowed to say, taking into consideration Gross's individual rights.
Director of Graduate Programs Leslie Hunt, who is the co-chair of the president's advisory council on diversity, equity and inclusion, joined the meeting next.
The council launched a new initiative offering Baruch students, faculty and staff opportunities to share their experiences with diversity, equity and inclusion.
It is holding 40 community listening sessions, half of which are set aside for students. These will inform decisions, policies, processes and changes at Baruch.
Hunt spoke to how the session facilitators have counseling backgrounds, aren't intrusive and are there to listen.
Students can register for the sessions here.
USG Chair of Graphics Cindy Chen discussed an educational event guiding students interested in graphic design on March 18. There will be a giveaway.
Vice President of Academic Affairs Taji Sanders reflected on his experience taking over the USG Instagram account. The next USG member to do so is Executive Secretary Genesis Calle.
Chair of Public Opinion Laiba Hussain discussed the "Ajj Da Mudda: Farmers Protest Edition" event happening on March 4 about the farmers' protests in India.
Vice President of Student Affairs Yam-Yu Li spoke about the "Let's Talk About It: Isolation and Barriers to Connecting in a Pandemic" event on March 5, which is in collaboration with the Counseling Center.