Senate Meeting: USG passes CORCRAFT resolution, gives update on CR/NR Policy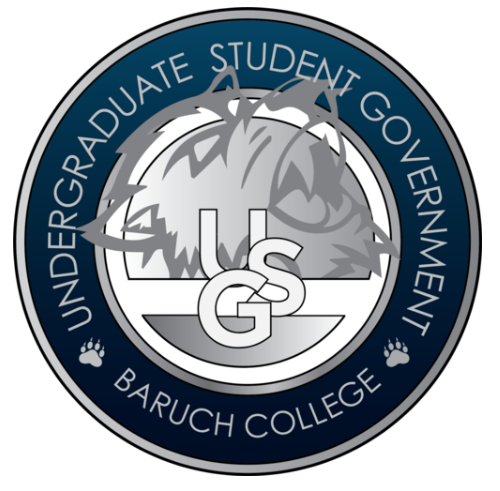 Baruch College's Undergraduate Student Government held its second Senate meeting of the spring 2021 semester on Feb. 9.
Chair of Appeals Irine Thomas spoke first about the Debate Team of Baruch. It is appealing for $501 to attend a tournament held by the American Parliamentary Debate Association.
In addition to the $100 yearly school fee, it costs $15 for each two-person team to compete. The Debate Team must also bring a judge to avoid another fee. The tournament will take place on Discord.
Secretary Brian Sterling was present as a representative of the club to answer questions from USG members.
The motion to allocate $501 in the miscellaneous category was passed by USG.
USG Treasurer Nancy Sea gave a report recapping the fall 2020 budget.
The total budget for the 2020-2021 school year is separated into two categories, giving $278,884 to the programming budget and $191,490 to the operating budget.
USG used 9.98% of its programming budget, which went toward new calculators for the library, the CliftonStrengths Assessment and homecoming giveaways.
It also used 12.35% of its operating budget, leaving $167,831 for the spring 2021 semester.
Chair of Marketing Christine Gajdos discussed takeovers of the USG Instagram account during the semester. She suggested various ideas for members to connect with the student body, such as posting vlogs, challenges, fun quizzes and more.
Vice President of Student Affairs Yam-Yu Li gave updates on the events various student offices are holding this semester.
The Counseling Center is holding weekly Black Mental Health Matters Support individual and group sessions. They have had 72 outreach events that reached 1,000 students and faculty members.
The Health and Wellness Center hopes to begin live Zoom office hours, in addition to interactive cooking sessions, a podcast, LGBTQ+ targeted programs and a sexual health trivia night.
The STARR Career Development Center plans to hold a diversity event featuring a keynote address by Dean King, a corporate partner who will speak about fostering inclusive and equitable environments.
An event titled "Let's Talk About It: Isolation and Barriers to Connecting in a Pandemic" will take place on March 5.
Another event titled "Let's Talk About It: Managing Stress and Anxiety During the Pandemic" will take place on April 9. It will focus on suicide prevention, discussing ways to both ask for help and help those who ask for it.
Vice President of Campus Affairs Steven Le spoke briefly about his meeting with Vice President for Information Services and Dean of the Library Arthur Downing about the technology fee. He asked members to promote the recent form USG released that will gather student opinions about the fee.
Chair of Philanthropy Osvaldo Garcia then presented the resolution petitioning CUNY to cut their purchasing contracts with CORCRAFT, which was then passed by USG.
It was authored by Garcia and Chair of Public Opinion Laiba Hussain.
Executive Vice President Briana Staten then spoke about the current news about the CR/NR policy for the spring semester.
She emailed the new Interim Acting Provost and Senior Vice President for Academic Affairs Myung-soo Lee.
A committee is in the process of being formed. The direction the initiative is moving in is to change the Baruch by-laws so that there is more flexibility to make decisions.
As a result, Baruch would not have to depend on or wait for CUNY to make a decision. Hunter College and John Jay College of Criminal Justice have already done so.