Biden signs 'Buy American' order to boost American manufacturing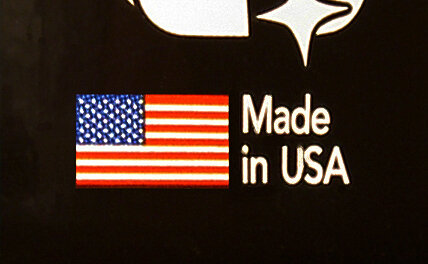 President Joe Biden signed an executive order on Jan. 25 that supports American manufacturing by forcing stricter government procurement rules. This will increase the amount of American made products made and purchased in the country.
In the "Executive Order on Ensuring the Future Is Made in All of America by All of America's Workers," also known as the "Buy American" order, Biden directed agencies to abide by stricter requirements to purchase American services and products. This executive order is expected to ensure that the value of components or costs to produce services is low, which positively contributes to the U.S. economy.
The order also states that the federal government will gradually replace its vehicles with energy-efficient electric cars. These cars will be made in the United States
Additionally, Biden said that the order reiterates his support of the controversial Jones Act, which "restricted water transportation of cargo between U.S. ports to ships that are U.S.-owned, U.S.-crewed, U.S.-registered, and U.S.-built," as per the CATO Institute.
"When we buy America, we'll buy from all of America," Biden said in a conference on the order.
The Biden Administration is hopeful that this order will put the United States at the forefront. "The reason we need to do this is America can't sit on the sidelines in the race for the future," Biden said at the conference.
Biden also said that the order is necessary because it will include communities that have historically been left out of government procurement, such as small businesses and Black and brown people. He added that the effectiveness of the order and improvements to the economy would be measured through indicators like the number of American jobs created.
The pandemic has also played a role in influencing Biden's decision to tighten the "Buy American" plan because it has exposed global supply chain shortages of necessities like PPE. This led to the federal stockpile decreasing and putting a strain on small business owners, especially ones with government contracts, NBC reported.
However, the order is raising concerns for domestic trading partners. For example, some worry that companies will be excluded from big U.S. investments. "Once the thing goes into effect, there will be Canadian companies who will say, 'Oh, we are excluded.' Then, they will begin to squawk," a Vice President at the Canadian Global Affairs Institute and former Canadian diplomat Colin Robertson said.
Some experts are also worried that the order will lead to retaliation against U.S. exports from other countries, The Wall Street Journal reported.
Moreover, others like Yahoo Finance senior columnist Rick Newman, are also weary of the order because prices may be raised, making creating and purchasing products difficult. "It might be good politics, but it's bad economics," Newman wrote.
Federal law requires government agencies to give preference to American firms and products, however waivers can be used if the U.S.-made products are too expensive compared to foreign ones. Newman argued that Biden's order will "make it harder to get a waiver, while also requiring more components inside finished products to be American-made instead of imported."
Similar to former President Donald Trump, Biden expressed that he wants to put America first. " We can never again be in a position where we have to rely on a foreign country that doesn't share our interest in order to protect our people during a national emergency," he said in his remarks on Jan. 25, according to Forbes.