Senate Meeting: USG receives report from USS, reopens Big Sibs application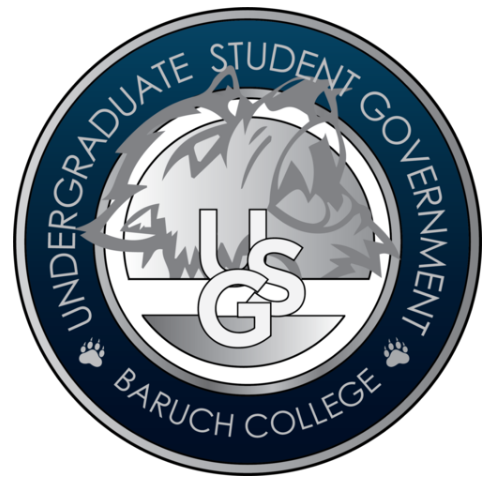 Baruch College's Undergraduate Student Government held its 12th meeting of the semester on Dec. 1.
University Student Senate Delegates Joel De La Cruz and Alfonso Di Rocco gave a report on old, present and future news.
They discussed the last plenary meeting they attended on Nov. 29. It continued the elections for the Steering Committees, resulting in eight out of the nine positions being filled.
There is about a total of 11 Steering Committees, which each consists of eight to 12 people.
Di Rocco has been appointed to the Board of Trustees Audit Committee as an alternate.
There will be an emergency plenary meeting on Dec. 6 to hold a final runoff election for the position of vice-chair of fiscal affairs. The nominees are De La Cruz and Alexis Fisher from Hunter College.
During the meeting, USS passed two resolutions unanimously.
The first called on the CUNY Board of Trustees to approve the implementation of the Credit/No Credit system for the fall 2020 semester.
The second resolution sought that CUNY divests from CORCRAFT, a New York State program that relies on the work of inmates to manufacture products.
It is only legally allowed to sell its products to state governments and agencies, including CUNY.
Di Rocco stated that the divestment from CORCRAFT is essential and must be brought to individual campuses to move this initiative along.
He said that once the Steering Committees are formed and the vice chair of fiscal affairs is elected, there will be a dramatic increase in their mobility.
The committees will provide assistance within each branch and the budget will no longer be restricted. This will increase productivity and efficacy.
USG Treasurer Nancy Sea reported next about budgets for the spring. A motion to allocate 22 vouchers for a total of $2,950 to the South Asian Student Association was passed.
A motion to allocate four vouchers for a total of $179.97 to the Bangladesh Student Association was also passed.
Vice President of Campus Affairs Steven Le discussed the mentorship program, Big Sibs. The application has been reopened, with the deadline now being Dec. 17.
USG's speed dating event has been pushed to Dec. 10.
Executive Vice President Briana Staten talked about the "USG Town Hall," where USG members will respond to questions by students. The Ticker will moderate it.
It is happening on Dec. 3 during club hours. She encouraged her colleagues to attend as well as promote it on their social media. Students can submit questions here.
Executive Secretary Genesis Calle thanked USG for contributing to a video congratulating and saying goodbye to the winter class of 2020.
USG also spoke about the "USG Alumni Event" happening on Dec. 4. Alumnae Andrea Maribel Soto, Dakshatha Daggala, Nicole Pung and Annmarie Gajdos will discuss their experiences post-graduation.