Senate Meeting: USG charters Bearcat Sports Business Club, reports no update on CR/NR Policy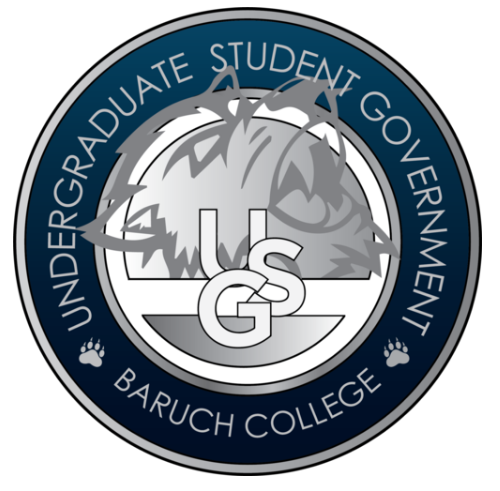 Baruch College's Undergraduate Student Government held its 11th meeting of the semester on Nov. 17.
Chair of Clubs and Organizations Ally Lee began by introducing a new student organization, Bearcat Sports Business Club.
The club's president, John Hartofilis, presented to USG why the club should be chartered.
Founded by Hartofilis and Luke Lombardi, its vice president, Bearcat Sports Business Club currently has around 30-40 members, approximately half of which are non-athletes.
Its goals are to increase students' knowledge about career opportunities within the sports industry. It also seeks to connect members with peers and industry professionals.
Potential events include Q&As, networking events, presentations and career days with sports industry professionals and companies.
The club wants to participate in External Sports Business Conferences, such as the ones held by Pennsylvania State, Fordham University, Michigan State and Syracuse University.
It hopes to attend physical experiences in the future such as a Metlife Stadium Tour, Brooklyn Nets Sports Career Education Day and the U.S. Tennis Association Corporate Visit.
One of the club's long-term goals is to host its own conference or collaborate with sports business clubs at other schools such as New York University, Pace University and Columbia University.
USG President Tony Chen and Rep. Sens. Mayer Estinville and Erika Cumbe complimented the club's leaders on their initiative to bring sports into Baruch.
The motion to charter the Bearcat Sports Business Club passed.
Chair of Philanthropy Osvaldo Garcia presented next about "Charity Week." It ended on Nov. 13, with a total of $21,000 raised.
He also discussed the "Community Feedback Session on Provost Search," which he and Chair of Public Opinion Laiba Hussain attended that day.
The meeting sought to hear faculty and student voices about the issues and qualities most important to them in the search for the next provost and vice president for academic affairs.
After noting that there weren't many students there, he encouraged his colleagues to spread awareness about the survey and the next meeting on Nov. 23.
USG discussed the possibility of creating a graphic explaining the provost's role, to encourage understanding of its effect on students.
Vice President of Campus Affairs Steven Le presented about Big Sibs, a mentorship program that helps first-year students and transfer students learn about opportunities at Baruch.
There will be an information session on Nov. 24 about the program.
Its events will extend into the winter semester to provide mentees and mentors more time to get to know one another.
It will launch approximately on Dec. 1, with its final event projected to be on Jan. 21.
USG Executive Vice President Briana Staten reported that there is no update yet from the administration about a possible Credit/No Credit Policy for fall 2020.
It was previously said that Hunter College instituted such a policy. However, Director of Student Life Damali Tolson explained that this was a misunderstanding.
Hunter extended deadlines for an existing policy about withdrawal dates. It used language similar to a Credit/No Credit Policy, but their policy is not comparable to the one instituted by CUNY in spring 2020.
Such a policy must be decided upon by CUNY, rather than the individual colleges.