Senate Meeting: USG discusses Adobe Creative Cloud, possibility of in-person exams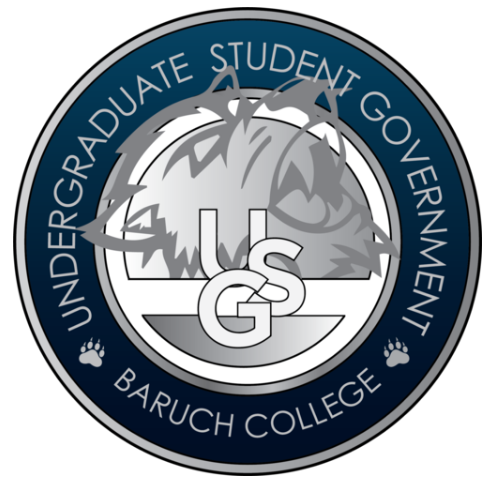 Baruch College's Undergraduate Student Government held its 10th meeting of the fall 2020 semester on Nov. 10.
Rep. Sen. Tomasz Horczak gave an update on the computer science major questionnaire. It has received 73 responses. To reach the goal of 100 respondents, the deadline has been extended to Nov. 18.
USG discussed resharing the survey on its social media as well as reaching out to clubs for help in promoting the survey.
He also discussed that the event "Making Friends in COVID," will take place on Nov. 19 at 6:00 p.m. It will be hosted by Horczak, Executive Vice President Briana Staten and Rep. Sen. Zariana Gonzalez. Its goal is to help students socialize, play games and make friends remotely.
USG members have offered their input on the potential activities for the event.
Chair of Graphics Cindy Chen suggested a game called Codewords, an online version of codenames. It allows for an unlimited number of players. Vice President of Campus Affairs Steven Le suggested the game Mafia.
Executive Secretary Genesis Calle brought up the game Two Truths and a Lie to break the ice between students. It could be played in breakout rooms. Kristina Khabarov, USG's chair of arts, suggested Show and Tell. Students could share an object that is in their house or a hobby they enjoy and what it means to them.
Chair of Philanthropy Osvaldo Garcia suggested that students should bring their pets on camera to show other students.
Staten reported on the winners of the two contests USG members voted on during the previous week's meeting.
The winner of Superstar Senator of the Month was Le. State read comments from the members who voted for him, which complimented him for his work on "Homecoming."
The winner of Dedicated Member of the Month was Lauren Farrugia, who was also complimented for her effort.
President Tony Chen spoke next about the Adobe Creative Cloud, as its access ended on Oct. 30. He noted that he had contacted the Baruch Computing and Technology Center on this subject.
On its website, instructions can be found on how students can access Adobe's services moving forward.
Vice President of Academic Affairs Taji Sanders discussed the Faculty Senate meeting that took place on Nov. 5.
During that meeting, a resolution recommending the suspension of in-person exams for online courses was proposed.
An official vote will take place two weeks before finals in December.
The Faculty Senate meeting featured a discussion about the concerns of in-person testing, as well as the issue of proctoring during online exams considering CUNY's policy of not requiring students to have webcams on.
Staten reported that no update has been made on the Credit/No Credit resolution. She is still awaiting a response from the administration, despite sending a follow-up email.