Senate Meeting: USG discusses Rep. Sen. applications, passes the CR/NC Policy resolution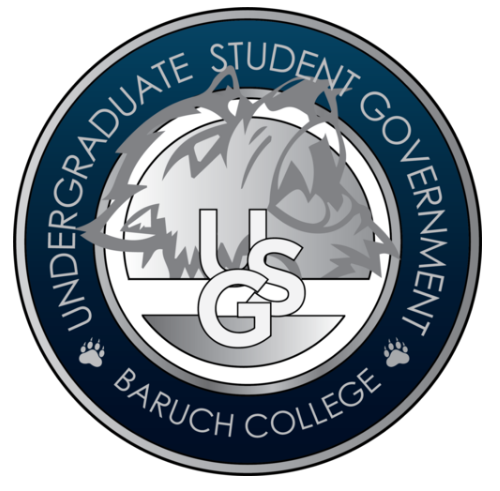 Baruch College's Undergraduate Student Government held its eighth meeting of the fall 2020 semester on Oct. 27.
The meeting began with watching videos submitted by students applying for the role of Representative Senator.
In these 2-3 minute videos, students spoke about who they are, why they are fit for the role and their prior leadership experience.
They were also asked to discuss USG's adaptation to the virtual format and suggestions they have for USG events or initiatives.
The first student was Polina Yakubova, an accounting major. She spoke about her experience as a leader in clubs and suggested an initiative that would spread awareness of Baruch opportunities.
USG watched Nisha Bhatia's video next, who is majoring in business management. She talked about her passion and effort for her work, referencing her experience as co-chair of the art committee.
Some of the other candidates were Mohtisham Adnan, a finance major, and Paola Romero, a management major.
Matthew Sanchez's video was shown next, who discussed his experience with club life, T.E.A.M. Baruch and several committees.
The last video was by Cassandra Giurcoiu, a transfer student who is majoring in entrepreneurship.
Richard Reyes, VP of Legislative Affairs, presented next about a resolution petitioning Baruch College to enact a Credit/No Credit policy for the Fall 2020 semester.
It discussed the pandemic's disproportionate impact on communities of color and delayed institutional supplemental aid from CUNY.
It also referenced the survey conducted by Reyes and Chair of Public Opinion Laiba Hussain that collected data on students' experiences this online semester.
USG members had the choice to vote yes, no or abstain from voting, as well as the choice to keep their name on or off the resolution.
The resolution was passed.
Reyes also announced that CUNY decided not to implement Proctortrack, the system considered by the university for proctoring exams.
Chair of Graphics Cindy Chen revealed the two filters she made which can be used on Instagram, Facebook and Snapchat. She worked with Rep. Sen. Erika Cumbe to create them.
The first filter will place two paws on users' faces, with the words 'Baruch Homecoming 2020' above their heads.
The second filter changes the users' background to gold. It will promote the Bearcat Talent Show, and will be uploaded the day of the event, Oct. 30.
USS Treasurer Nancy Sea presented next about late vouchers. A motion to allocate six vouchers for a total of $709.67 to ASCEND was passed.
A motion to allocate $2,158.80 to USG was also passed.