Tory Lanez charged with felonies related to Megan Thee Stallion shooting incident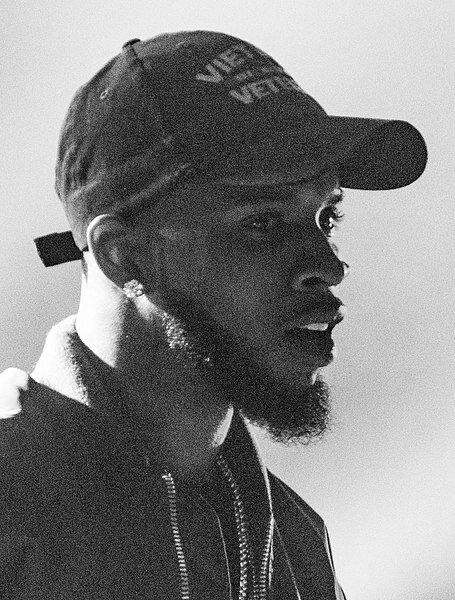 Daystar Peterson, better known as Tory Lanez, has been charged in the Megan Thee Stallion shooting incident on July 12 by the Los Angeles District Attorney as announced in a press release on Oct. 8.
Peterson was specifically charged with two felonies: assault with a semiautomatic firearm and carrying an unregistered gun that was loaded in a vehicle. Although many believe the alleged victim in the release was Megan Thee Stallion, whose real name is Megan Pete, the victim that was claimed to be assaulted was referred to as "a female friend," according to the release.
Additionally, details of the incident aligned with the details that Pete has discussed in the past on social media. For instance, the date of July 12 was consistent with the initial report that Pete gave and when the incident was revealed to the public.
Other information that appeared to match was the age of the victim. The District Attorney said the victim was a 25-year-old, Pete's current age. Finally, not only was the sequence of events synonymous with what Pete said in the past, but the release said the victim "accused [Peterson] of shooting several times at her feet and wounding her," which Pete alleged on Aug. 20 via Instagram Live.
If convicted, Peterson can spend a maximum of "22 years and eight months in state prison," the release stated. Added to the list of charges Peterson has received, he may also be charged with having "personally inflicted great bodily injury" to the victim and for a gun allegation.
According to Vulture, Peterson is being represented by Florida-based attorney Jim Lewis. There have been claims stating that the victim "doesn't appear to be seriously injured" as the release described because Lewis saw Pete performing on Saturday Night Live recently.
Peterson's arraignment is scheduled for Oct. 13 and the case remains under investigation.
This information all comes as a surprise to some people following the controversy surrounding Peterson's rebuttal of Pete's claims in his diss track toward Pete on his new album Daystar that was released on Sept. 25.
The diss track, "Money Over Fallouts," is the first song on Peterson's album and marked his first time directly addressing Pete and those that have supported her. He explained that Pete was being untruthful and falsely accused him of being the shooter since some of her claims in the initial report she filed were questionable.
"How the f—k you get shot in your foot, don't hit no bones or tendons," Peterson said his height is actually 5'7'' instead of 5'3'' like the report indicated. Pete even claimed she was cut by glass before correcting the record to say that she suffered gunshot wounds.
According to Pete, she admitted she changed her original report because she was "never the type of person" to rush to broadcast her personal life and issues to the public. "I usually don't address internet bullsh*t but y'all people are so sick!" she said on Instagram in a now deleted post, according to TMZ.
Pete justified changing some details at first because she was scared for her life.
Moreover, in "Money Over Fallouts," Peterson pointed out that the attention and negative press about him over the shooting caused people to make insensitive statements about his son and the baby's mother. He also said that he was in a romantic relationship with Pete and still has love for her, therefore claiming he would never treat her the way she has treated him.
There were many people that flooded Pete with support. Peterson was called"callous and careless," by GQ writer Ivie Ani, referring to Peterson using his album to attack Pete.
Some celebrities have also wished Pete well like Taraji Henson when she praised Pete's strength to Time. Pete has "strength through vulnerability," Hensen said.
Peterson has also had some people speak up to defend him or have been reluctant to outright "cancel" him because they are unsure of what actually happened on July 12. However, prior to Peterson's diss, TMZ previously reported that Peterson texted an apology to Pete where he was "sorry from the bottom of [his] heart" and that he was drunk. That's why some were confused and critical about how Peterson addressed the situation.