Baruch alumna dies in tubing accident on Long Island at Father's Day celebration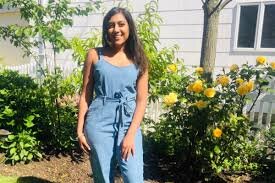 Baruch College alumna Sabina Singh died back on June 21 due to a boating incident on Baldwin, Long Island at the age of 26.
Singh, who graduated from Baruch with a bachelor's degree in human resources management in June 2017, was riding in a tube pulled by a powerboat in the creek near Oceanside's Middle Bay Country Club Golf Course when the boat turned at a high speed.
The sharp turn caused the tube to crash into a bulkhead near the pier at a high force. She was pronounced dead at an area hospital, according to a report from News 12 Long Island. At the time of her death, she was working as an associate campus recruiter for AlphaSights.
According to a witness, Singh's father had been on the boat at the time of the crash, and Singh had not been the only one on the tube, News 12 reported.
"It was just a sad story," witness Thomas Burke, who tried to give Singh CPR after pulling her out of the water, said. "It was Father's Day and the father was on the boat. It should have been more of a time for celebration than what really occurred."
While at Baruch, Singh was an active member of the Hindu Student Association, now called the Indian Student Association, and an executive board member of the Women in Business club.
After news of Singh's death circulated, The Ticker reached out to both campus organizations for comment.
"On the behalf of the Hindu Student Association, we are deeply saddened to hear the passing of Sabina Singh," a spokesperson for the Indian Student Association told the paper. "Sabina was always an active member of HSA and she always worked hard and stayed dedicated to the club. We send her condolences to her family and friends."
Similar sentiments were shared by Women in Business, of which Singh had been a vice president for.
"As we collectively navigate through this difficult period, it is with great sadness we share the passing of one of our beautiful alumni, Sabina Singh, who served as the Vice President of Corporate Relations for Women in Business from 2015-2016," VP of Internal Communications Spring Chang said in a statement on behalf of the club. "She brought so much light and influence to Women in Business and was beloved by her fellow board members and committee members alike."
Women in Business went on to say that Singh had been an inspiration to other members of the club.
"Her dedication to our community has empowered us to be a better organization," Chang's statement continued. "Not only was she a respected member during her college career, but as an alumna, she also inspired future generations of women to chase their dreams. Sabina's work will not be forgotten, and we hope to continue her work in Women in Business. We are so grateful to have Sabina as a part of our organization's legacy. Our hearts go out to Sabina's family and friends."
Peers of the former Bearcat also shared their grief, including senior Manvi Oberoi. Oberoi met Singh during her freshman year through their mutual clubs and became acquainted with her.
"Sabina was really sweet and kind. I remember being really excited to join her committee in WIB after the first meeting because of how well she presented herself and how happy joining WIB had made her," the business communications major said. "I hope and pray her family finds peace and recovers well from this sudden loss. She was taken from us too soon and I'm sure her future was going to be bright."
The Ticker did not cover the incident at the time of its occurrence due to technical difficulties and the paper's own production schedule, but collected information and statements immediately following Singh's death.