CUNY continues distance education format for summer 2020 courses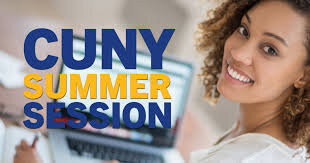 Distance learning will extend to the summer 2020 term due to the COVID-19, or novel coronavirus, crisis, which was decided after careful deliberation and review by CUNY.
"Please know how much I appreciate your patience and adaptability, and all that you're doing to keep moving forward in spite of this difficult situation," Chancellor Félix Matos Rodríguez wrote in a letter to the CUNY community.
The decision is in accordance with guidelines from the New York State Education Department.
On April 2, the university announced that flexibility concerning online classes will be extended to the summer 2020 semester. Online courses or programs that are not registered with them continue to be approved, as this requirement has been waived temporarily.
These guidelines have also been extended to include new students who are enrolling for the first time this summer.
The university's staff will continue to work remotely, following New York State Gov. Andrew Cuomo's New York on Pause executive order.
At Baruch College, there are three summer sessions offered: June 8 to July 9, July 13 to Aug. 13 and June 8 to Aug. 13.
All CUNY and non-CUNY students are allowed to register. Baruch students can do so through CUNYfirst. Students who wish to take a course at a different CUNY school must submit an e-Permit request.
To accommodate extended distance learning, the university is taking steps to provide relief to students.
Thirty thousand new laptops and tablets have been purchased to help students navigate distance education, with help from Cuomo.
The current grading policy dictates that students can choose to convert any or all of their letter grades to Credit/No Credit grading.
As of now, this is only in effect for the spring 2020 semester. However, University Provost José Luis Cruz has the discretion to extend this policy to the summer 2020 term and future semesters.
In addition, continuing students will receive credit for their Spring 2020 dormitory fees. Recipients must have paid their fees in full, be in good standing with their school and vacated their dormitories.
These funds will be credited for the Summer 2020 term or the Fall 2020 term.
As for the learning format of the fall 2020 semester, no decision from CUNY has been released.
It will be determined in the future depending on the crisis time frame. The university will consult with academic leaders, staff and direction from NYSED before arriving at a decision.