Entertainment industry loses trillions during the pandemic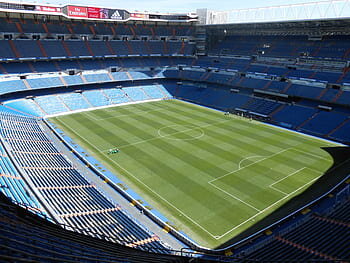 Major sporting events have either been cancelled or postponed, like the 2020 Olympics being pushed to 2021. Music festivals like South by Southwest and concerts have also been cancelled, leaving the entertainment to lose a substantial amount of money.
The NBA made the decision March 11 to indefinitely suspend the season in light of several players testing positive for COVID-19. "The financial implications for the suspension of the playoffs reach beyond the NBA. ESPN, TNT and ABC carry the NBA conference finals and finals. They combine to pay about $2.6 billion to carry the games through 2025. The networks also will miss out on the ad spending that comes with the playoffs," according to Forbes.
It is also spending additional money to continue to pay workers that are now laid off. With no new games to watch, the network is still making a profit by airing reruns.
On top of events being cancelled and billions of dollars being lost on equipment, celebrity performances and other purchases, consumers too are quarantined as well. This has left entertainment companies with expensive ad campaigns and no one to see them.
"For the marketing companies who depend on consumers visiting malls, eating out, taking vacations and other discretionary spending, it could mean a loss of as much as $16 billion, if the global threat from the coronavirus continues beyond the first half of the year," according to NBC News.
Essentially, companies are being forced to furlough non essential staffers and significantly cut back on advertising. Another reason for this is that though products may be in demand, companies are unable to get them onto store shelves or are unable to have deliveries arrive on time. For example, if a consumer tries to order a product from Amazon, a notification will appear saying that deliveries could be delayed for months.
Additionally, the film industry has been forced to stop production on its projects. In a series of press releases in March, Disney announced that it would not allow work to continue on its live action films like The Little Mermaid and is postponing big features like Black Widow and Mulan. With Disney theme parks also being forced to close, Disney has lost a staggering "$481 million" and continues to lose profit, according to The Motley Fool. 
NBCUniversal has taken an alternative route. "Movies currently in theatrical release will also be available on-demand, including The Hunt, The Invisible Man, and Emma. According to the Hollywood Reporter, those films may become available on-demand as early as Friday, March 20. Movies will be available for a 48-hour rental period for $19.99 in the US and an equivalent price abroad", according to Vox. 
These two companies account for a large portion of the United States' entertainment industry. With producers, set designers, writers, actors, actresses, and a plethora of other necessary staff forced to stay home, Hollywood has essentially closed.
Even sources of news have been impacted. MSNBC reporters have been seen giving breaking news from in their homes, with pets making appearances. Late night television shows that give news updates like The Daily Show with Trevor Noah or Late Night with Stephen Colbert, initially aired with no live studio audience. Now, both have moved to a format where they too report from home.
Still, there is hope for the entertainment industry. The stimulus package approved by the Senate on March 27 grants businesses of 500 employees or less to take out loans of up to $10 million. It will also allow for loan forgiveness.This has been expanded to include songwriters, freelancers, recording studios, movie theaters, newspapers and media companies.
Though the bill does not completely bail out the entertainment industry, it allows smaller companies to stay in business. Theaters, for instance, were significantly hit across the country, but now have a means to prevent closure.
Overall, as the coronavirus continues to ravage the United States, the entertainment industry continues to lose money by withholding content. With the newly passed stimulus bill providing relief and aid, the show will eventually go on.