SVA provides student veterans with safe space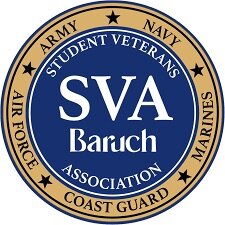 The Student Veteran's Association is an organization at Baruch College that provides a community for student veterans who served or are still serving in the military Armed Forces.
"We want to have a presence on campus and bridge the gap between the veterans, the general students, and the administration," said Vice President Thierno Diallo.
SVA meets weekly, to talk, eat and spend time together. The association is open not only to veterans but to all Baruch students.
The organization held a tabling session last year during the fall semester, featuring a push-up contest for students to participate in.
"It was very entertaining! Everybody was doing push-ups, and people were challenging others to competitions," SVA Secretary JJ Singh said.
SVA also co-sponsors events with other clubs, such as the Hillel and the Student Organization for Caribbean Appreciation. Recently, it co=sponsored F.U.S.I.O.N.'s "Kamayan Night" in October.
"I joined the club because of camaraderie," Treasurer Lateef Croft said, "A lot of the members in the club, I've built relationships with them also outside of school."
Other members have similar motivations behind joining SVA.
"I needed to find somewhere I can go where I can identify myself…where people can understand and share experiences," Diallo said.
Club members are able to share their experiences and discuss their differences with each other.
"We have senior veterans and we always compare stories…how the Army was back then versus how it is now," Singh said. "We also have people who recently joined two years ago, and they don't have as much experience, so we talk about how training is now."
SVA has helped its members seek professional and personal improvement.
"We have networking from outside, with the previous members. Once they graduate, they usually reach back and bring business back to SVA," Croft said. "Personally, joining the board has helped me step out of my comfort zone by working with other clubs in Baruch and meeting up with previous members who are now in a working environment."
In addition, members donate their old textbooks to other members who are taking similar courses. They also spread awareness about the opportunities available to veterans.
"Everyone tries to help everybody. I didn't know about the Bloomberg certification, and another guy said he was doing it and encouraged me to do so as well," said Singh.
SVA provides members a unique place where they can find friendship and fellowship.
"Once you serve, it's a community that you can go to," Diallo said. "You have students who did what you're doing, so you can learn from them."
This is a shared sentiment among the members.
"It's a great way to make friends because you know they've been in certain scenarios you've been in so you can trust them," Singh said. "We have a place we can go to, where we can talk and laugh. It's a place where we can relieve stress."