CUNY responds to coronavirus with website and email hotline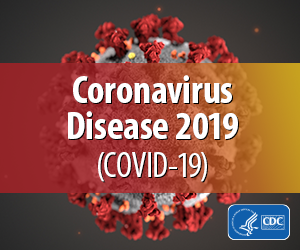 Right when news about COVID-19 broke in February, an unidentified student began selling medical face masks for $1 each in the neighborhood near Baruch. He does not seem to still be doing so.
As time went on since the virus first broke out, an increasing number of students have been walking around Baruch with these types of face masks on, despite the fact that the CDC says it is not necessary to do so.
Past the students' response, a Baruch psychology professor, David O'Brien, wrote a letter to the editor for this issue of The Ticker, which has been published in the Opinions section, in which he criticized the college's failure to add more hand sanitizing stations around the campus.
According to O'Brien, during past viral outbreaks, Baruch has increased the amount of hand sanitizer dispensers in its Newman Vertical Campus building.
During this outbreak, however, the college has not yet done so as of press time. Many of the current sanitizer dispensers that are in the building are empty.
Students also shared O'Brien's concern over not having enough hand sanitizer in the building, and in the 23rd Street building as well. In that building, also known as 17 Lex, the toilets, soap dispensers and sink faucets are all non-automatic, so students have to touch them to get them to work, unlike the NVC building.
Probably the biggest push back to the college's response to COVID-19 has come in the form of a Change.org petition created by a student, which has been circulating the "Official Baruch Class of" Facebook group pages for the past week or so.
"Close ALL campuses of Baruch College due to the outbreak of COVID-19," made by Zijie Li, has 2,618 signatures as of press time, with a goal of 5,000 supporters.
"As members of The Bearcat community, we have every right to be alerted, to be informed and to take every precaution the school is capable of offering to protect ourselves," the text of the petition reads in part.
"According to WHO, COVID-19 can transmit from person to person through droplets (coughing, sneezing, talking, etc.) and surfaces touched by confirmed patients or asymptomatic carriers, which basically meant that none of us would know if we have been exposed to the virus or not since people without symptoms can also pass on the virus," it says. "Thus, we encourage you to think rationally and do some calculations for yourself about how many people you randomly encounter on a daily basis, and whether you are certain that you won't ever become a victim of this global crisis."
While the college and university have not commented on or responded to the petition, they have become more persistent with updates.
Within the past week, however, a rumor has been tossed around online about both Baruch and Hunter College having students with COVID-19, which CUNY and Baruch have also not commented on.
The rumor was spread through Facebook posts in the form of a screenshot of a screenshot of a text message conversation.
"CUNY has been informed of 2 confirmed cases of COVID-19," the message reads.
"A female individual attending Hunter College was identified as a coronavirus patient early this morning. In addition, a male student from Baruch College has also been identified as confirmed case of the coronavirus. Please use caution when touching areas around you as well as remembering to wash your…"
The message is cut off, so the screenshot doesn't show it fully.
The number that sent the message is shown in the image.
The Ticker has reached out to the phone number through text, but so far, there has not been a response.
If students have questions or concerns about CUNY's response to the COVID-19 or would like to learn more about the virus, they can browse https://www.cuny.edu/coronavirus/ or contact coronavirus.taskforce@cuny.edu.