Dear Evan Hansen cast continues to impress with new actors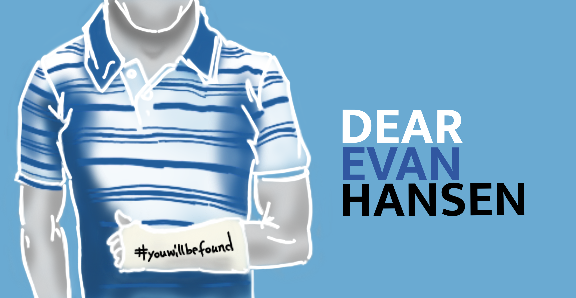 Broadway's hit musical Dear Evan Hansen may be going on its fourth year on the stage, but it's just as topical and breathtaking as ever, tackling themes like suicide, mental health, bullying and family.
The show, based on the book written by Steven Levenson, debuted on Broadway in previews back on Nov. 14. 2016 and officially opened on Dec. 4 of that year.
Since then, it's been incredibly popular, bringing in a gross income of around $40 million after only eight months.
The musical centers around high school senior Evan Hansen who struggles with social anxiety disorder — though his diagnosis is never actually named in the play — and his desire to overcome his fears and make some friends.
Evan lives with his mom, Heidi Hansen, a nurse's aide who takes on many shifts to bring in some extra income. Despite being busy, she's caring and supportive of Evan, and tries to encourage him to step out of his comfort zone and meet new people.
Outside of his home though, Evan has a rougher time with people like Jared Kleinman, a student who gives Evan a hard time, and with his "acquaintance" Alana Beck who is friendly to Evan but a poor conversationalist.
The spark that ignites the plot in the show, which is performed out of the Music Box Theater, is when Evan interacts with loner Connor Murphy in the hallway on their first day of senior year.
The lie that Evan lets snowball into the catalyst that sparks the drama of the story, comes soon after. Connor's character, although not portrayed as the best person, plays a central role in the story and is often used as the foil to Evan.
Connor's dark and brooding demeanor contrasts with Evan's hopeful and generally friendly, if not shy, personality.
The other members of the Murphy family — Zoe, Connor's younger sister, and Cynthia and Larry, their parents — also play a significant role in the story and in Evan's life throughout the play.
Dear Evan Hansen, or DEH as it's regularly referred to online, is a story of loneliness, acceptance and most of all, hope.
Through complex characters and an intriguing plot, mixed in with awe-inspiring musical numbers, the play is able to explore what it's like to feel like you're on the outside of something, and shows that it's something that everybody feels at some point.
"On the outside, always looking in/ Will I ever be more than I've always been? / 'Cause I'm tap, tap, tapping on the glass / I'm waving through a window," sings Evan during the second song of the first act, "Waving Through a Window."
Evan's connection to Connor, with some help from Alana, ends up becoming a well-intended yet twisted portrayal of the play's message that everyone matters and no one deserves to be forgotten.
While Evan and Zoe's relationship seems pretty ordinary for high school students, Evan's time spent with Mr. and Mrs. Murphy expertly shows how healing spending time with family can be.
Throughout the story, the characters' interactions with each other gave them all what they needed in the moment — acceptance, closure and reassurance — despite being brought about by a lie.
Even past the message behind the play, the cast's stellar musical performances are a major part of what makes the show great. A total of 14 songs and two reprises move the audience to tears — no, seriously, sniffling is audible throughout the whole show — and add some lightness to the plot.
Though "You Will Be Found" is the most well-known one — and for good reason — nearly every song in the play is memorable and heartening, most notably "Requiem" and "Disappear."
In addition to the relevant messages and the actors' mesmerizing performances, something else that makes the play worth bringing up now, several years after its premiere, is the news that the two main leads, Evan and Connor, will now be portrayed by new actors.
Andrew Barth Feldman, who landed the role of Evan as his Broadway debut at age 16 , and Alex Boniello, who played Connor, both completed their last Dear Evan Hansen shows on Jan. 26.
The two had held the roles for one and two years, respectively, and probably stand out the most whenever they're on stage.
Barth Feldman in particular is incredible. His body language, his tone, his expressions truly embodied Evan Hansen and it is a crying shame that newcomers to the play won't get to experience it with him, or Boniello, for that matter.
Words do not even begin to describe how wonderful the show really is, or to quote Evan, "Words fail."