ISO gives international and domestic students a space to share knowledge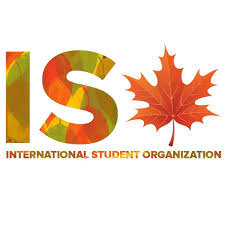 Baruch College's International Student Organization works to bridge the gap between international students and domestic students by educating people about the different cultures Baruch students share.
The club gives international students a space to adjust to New York City alongside other foreign students and gives them a space to discuss their challenges.
By joining ISO, domestic students — or domestics as the club refers to them — are also able to learn about different cultures and what it's like to grow up in another country.
It's also a club where domestics and "internationals" work together to come up with event ideas.
"International Students Organization is a place where every culture is appreciated and celebrated. We try to create a bridge between internationals and domestic students, making internationals feel like home here in U.S. and for domestic students to get to know cultures around the world," said ISO President Kamila Mirakhmedova.
"ISO is not only an organization, it's a family, we help and support each other, spend holidays together and so on," Mirakova continued.
This is a sentiment echoed by other members of the club, such as by ISO Executive Vice President Nadia Khan, who urges students to join no matter what their nationality or ethnicity is.
"The International Student Organization's mission is to bridge the gap between international and domestic students, as well as make New York a familiar and comfortable place for internationals," Khan said. "Students should join for the friendly vibes even if they aren't an international student."
The club hosts several big events on campus each semester, with one of their most well-known annual events for the Fall semester having happened just recently — Thanksgiving Dinner.
"ISO just hosted one of my personally favorite events: Thanksgiving Dinner. International students don't get to celebrate Thanksgiving with their families and have a proper experience, so this is what we tried to give them," said Mirakhmedova, who is from Uzbekistan.
More than just a club for students to learn about other cultures, ISO has fostered a family among its members and the opportunity to really understand the different places their club members come from.
"Baruch basically has a lot of cultural clubs . . . All these clubs are basically about their own culture and an international organization within any school is kind of important, in the sense that all these clubs can work together and really represent an international feel," said ISO Chair of Events Ahmad Farhan.
Khan said that she feels the club brings something special to the Baruch community.
"Just as there are clubs bound by a common ethnic or religious identity, there should be a club for people who strongly identify with the fact that they are international. It isn't necessarily just about coming here from a different country," said Khan.
"International can be an identity. It's for people who have integrated a lot of different backgrounds within themselves, making it so they cannot choose one particular element to express. With the International Student Organization, you don't have to. You can be all of those things in one and we will celebrate that kind of diversity together," Khan continued.