Upstate New York supermarket brand Wegmans Food Markets, Inc. opened a long-awaited store in Manhattan on Oct. 18. 
The sprawling market takes up two stories of Astor Place's iconic Wanamaker building and saw a line of "enthusiastic" fans around the block on opening day, according to the New York Daily News. 
"This is the culmination of years and years of work," Wegmans Northeast Regional Vice President Joe Sofia told The Ticker. Danny Wegman, the chair of the privately owned 107-year-old chain, had been looking forward to this day for decades. "It's been his lifelong dream to open a store in Manhattan," Sofia said.
Inside, customers are greeted by shelves lined with Wegmans bread, Wegmans pasta sauce, Wegmans… philodendrons? 
The Northeast grocer has built a reputation for establishing its store-made goods' presence in its supermarkets. Amid soaring inflation and aftershocks of COVID-19 pandemic-induced supply chain issues, grocery stores have seen a rise in revenue from bolstering store-made offerings.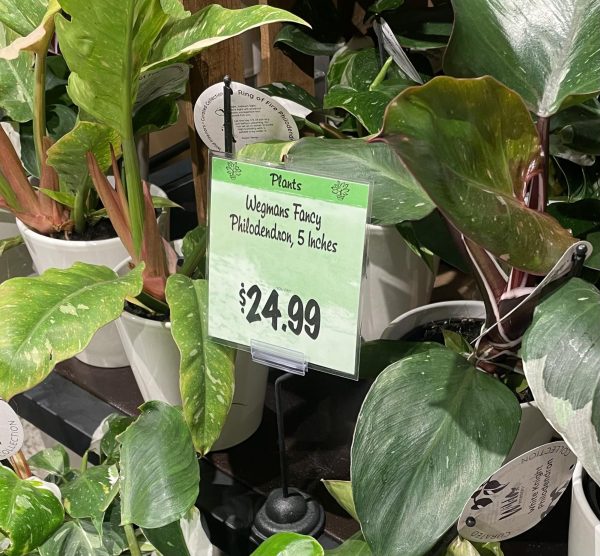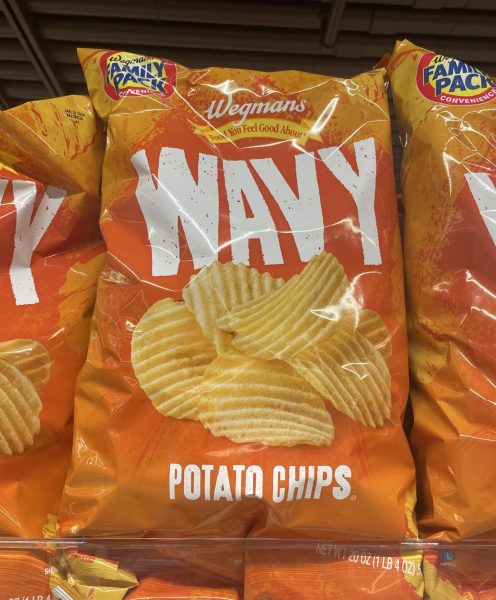 In 2022, a report by data company Numerator noted that consumer packaged goods from private labels constituted an overwhelming portion of successful manufacturers' revenue — Aldi in the lead with over three-quarters of its sales from private label goods — with a combined market share "approaching 50% in some major categories." The company reports that consumers find price more important than name brands "across all income levels."
In the snack aisle at Wegmans, a nondescript 10.5-ounce family pack of "wavy potato chips" went for $3.79 per pound. Beside it sat an 8.5-ounce bag of Ruffles original chips at $9.77 per pound.
"We have the highest penetration of private label sales of any grocery chain in the country," Sofia said, though the statement could not be independently verified by The Ticker. "While the private label has value — usually just a tiny bit less than a national brand — it's not how we look at it; we look at it as a point of difference. Trader Joe's, Whole Foods, ShopRite — our competitors can't duplicate these recipes because they're proprietary to us. Hence why we focus on that. There's a good profit in this, but it's also a special product for our customers."
Despite the first half of 2023's slump in total CPG private label dollar and unit share, the company was adamant that its "win its way in" gauntlet goods face before hitting the shelves lends the brand a unique edge to the private label market.
"We won't put our name on it unless it beats a national brand competitor in a blind taste test," Wegmans District Manager Todd Ferrera said.
The Astor Place store is New York City's second Wegmans after one opened at the Brooklyn Navy Yard in 2019. With the company's primarily suburban customer base — with the potential exception of its Chestnut Hill location six miles west of downtown Boston — the Brooklyn store informed the company on better catering to highly urbanized consumers.
Some adjustments included expecting smaller average order sizes, offering more pre-prepared grab-and-go foods and a pending partnership with Instacart for bulkier orders.
"What's been most different for us is just the Manhattan customer," Sofia said. "You aren't gonna sell, like, cases of water here necessarily. People aren't gonna carry that on the subway."
The ground level has specialized kiosks featuring meal kits and fresh items. There's pizza, sushi, poke, a salad bar, a bakery and a charcuterie counter, to name a few. According to Sofia, fresh whole fish arrive from Tokyo overnight several days a week.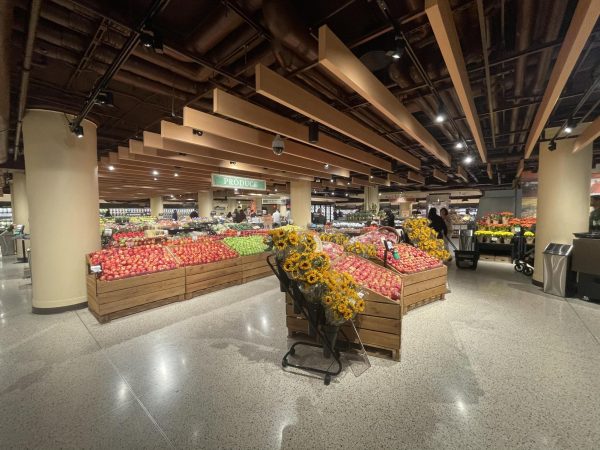 One shopper, Alice Anderson, grew up in Buffalo and "dragged" her daughter to check out the new location.
"It's a huge wave of nostalgia," Anderson said. "I do love going to my local bodega, but they still have the freshest produce."