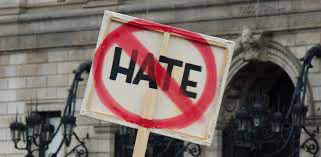 As the Israel-Hamas conflict escalates, New York and CUNY must recognize the hardships of those impacted and provide support.
Hate crimes toward Palestinian, Arab and Jewish communities must be condemned — civilians are not responsible for overseas conflicts, and all deserve to feel safe.
The Department of Homeland Security warned against growing antisemitic and anti-Muslim crimes, stating that the United States is in a "heightened threat environment in the near-to-medium term," according to ABC News.
Campuses must be proactive in this time to support their students.
CUNY Chancellor Félix Matos Rodriguez sent an email to students with the subject line "Grappling with the Attacks on Israel" on Oct. 11. While he informed students that counseling services would be available, he did not address the potential for hate crimes or share a link to the online discrimination portal, where students may report discrimination on campus.
It was not until Oct. 26 that the chancellor sent a follow-up email, with the subject line "Coping During These Difficult Times," that he discussed discrimination. This communication should have been immediate. In the time between these emails, there have been several instances of violence that made students feel unsafe.
NBC news reported that an assailant attacked a 19-year-old Sikh wearing a turban, shouting, "We don't wear that in this country."
The president of a Detroit synagogue was found stabbed to death on Oct. 21 according to ABC News. Police said they have not yet identified the motive.
A landlord killed a 6-year-old Palestinian-American boy in an anti-Muslim attack.
Students who are Jewish or from the Middle Eastern and North African regions travel in groups around the city and their campuses because they are afraid of being attacked.
Communications about safety measures and actions taken in New York and CUNY are as crucial as addressing the international crisis. The fears of New Yorkers must not be ignored.
It is also essential that support is given to all impacted.
"We acknowledge that many of our Jewish, Palestinian and Muslim community members and families are concerned and frightened," the chancellor wrote in his email sent on Oct. 26. However, this acknowledgment should have been in his initial email.
In his Oct. 11 email, the chancellor made no mention of the Palestinian or Muslim community, giving many students the impression that CUNY was deliberately excluding them and did not extend support.
Since Oct. 7, when Hamas launched an attack against Israel, Palestinian New Yorkers have expressed concerns about their community becoming targets and that their fears are neglected.
Palestinian New Yorkers must not be forgotten. Many have also lost loved ones and a sense of safety.
New York must also consider its Palestinian population and take the appropriate precautions to protect its Muslim community, and ensure that all communications on the conflict do not fuel Islamophobia or antisemitism.
In the past three weeks, more than 1,400 people in Israel and 7,000 Palestinians have been killed, according to Time Magazine. The Israeli military has notified the families of 222 people who were kidnapped on Oct. 7 during Hamas's attack, Rear Adm. Daniel Hagari, the military's chief spokesman, said, according to The New York Times.
As the situation continues to escalate, CUNY and New York must prioritize the safety of its Muslim, Arab and Jewish communities.