Over 140 guests comprised of New York City's most elite were lucky enough to finally get a reservation at the highly rated Mehran's Steak House on the night of Sept. 23. Many of these guests had waited months and almost given up hope of ever having the chance to experience 'head chef' Mehran's quality steak.  
Two days later, a New York Times article revealed the night was the first and last time anyone could get a seat at the upscale restaurant. That is because the steakhouse was a one-night-only prank entirely run by over 60 kids in their early 20s. 
Mehran Jalali, Riley Walz and Danielle Egan were the three brains behind the elaborate prank that went viral the following week — Walz is an entrepreneurship student at Baruch College and the Macaulay Honors College, currently on leave to work on his tech startup in San Francisco. 
The prank started in April 2022 after Egan's Google listing request for their 16-person townhouse was approved as "Mehran's Steak House," commemorating the many nights Jalali would cook steak for them.
Walz was the first person to leave a review, leading more friends to leave elaborate 5-star praises. The listing gained enough traction to lead prospective diners and journalists to their home, looking for the steak.
The Google listing was reported to have been taken down two days following the release of the Times article.
Then Walz created a website for people to place reservations.
"I didn't make the waitlist with the expectation of actually using it," Walz said. "I just thought it would be funny to see how many people would actually fall for it. I think the first month that I had the waitlist open in May, there were like 50 submissions on the waitlist."
After the waitlist amassed over 900 people, the three masterminds decided to make the joke a reality in December 2022: researching steakhouses, assigning tasks and even consulting Michelin guide chef Elias Bikahi.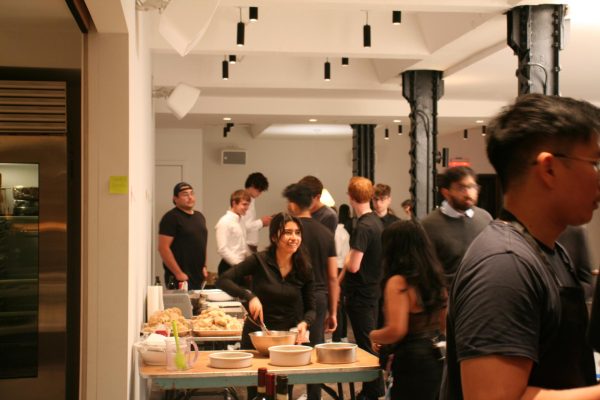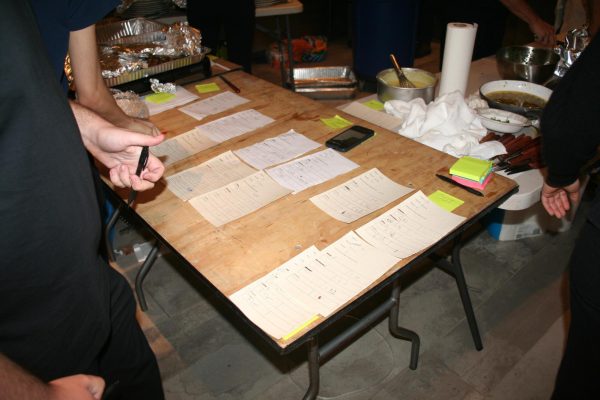 Jalali was the face of the prank and handled most of the communications with vendors, media outlets and guests. Egan was the main creative director, handling the venue's sophisticated interior design and creating the elaborate $114 4-course menu that was laser-printed onto a large circle of plywood. Walz spearheaded the logistical and legal aspects of the prank, obtaining the permits and conducting the cost analysis to make the whole night possible.
"What also surprised me was to see that it was actually possible to do this legally because New York City has licenses for pop-up restaurants and they're actually really easy to get," Walz said. Walz secured everything needed to legally open the restaurant, from filing an LLC to getting a temporary liquor permit. He also purchased most of the food and wine.
"I went to so many different stores to price shop just to see what would be the best thing to get. We ended up getting most of our food from Restaurant Depot and some smaller things from Trader Joe's and Target," he said. 
The 60 other volunteers on staff comprised their friends and relatives, most of whom flew in from other states to volunteer their weekend at the steakhouse. 
Aadi Bajpai, a computer science student at Vanderbilt University and one of three sommeliers for the night, explained he had little preparation until that night, reflecting the little experience held by a team working at tech startups or still in college.
 "We even watched a YouTube video to see how it's done and then we went and got some cheap bottles of wine to practice," Bajpai said. "There's a lot of nuance to it."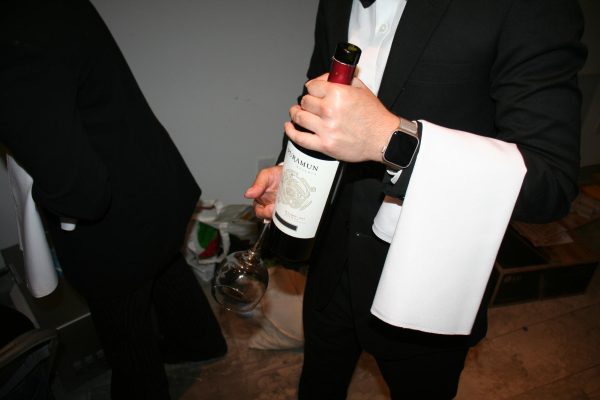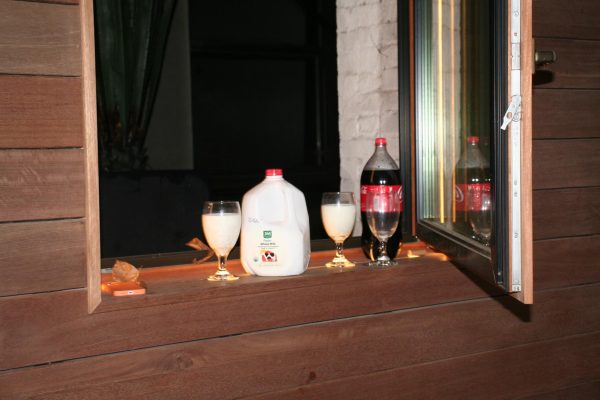 Amy Francisco, a CSI student and athlete at Baruch with a passion for baking, oversaw the desserts. She single-handedly prepared eight cakes in total throughout the week with some assistance from two others that day.
"One of the few things I did have that night was the angel cake," Bajpai recalled. "One bite of the angel cake and I finished the whole thing. I think Amy could go professional."
Phillip Sun, a software engineer at Google Inc., was one of the few with restaurant experience and led the "potato team" with assistance from two other "chefs." 
"For us to have pulled off something that resembled a steakhouse, given that we had one night to try it, and most restaurants are never smoothly operating their first night open, it exceeded my expectations," Sun recalled.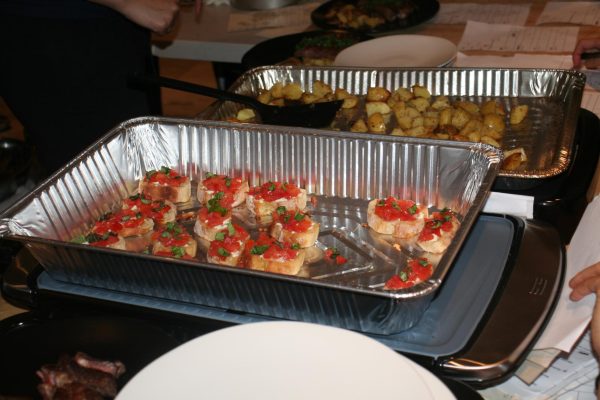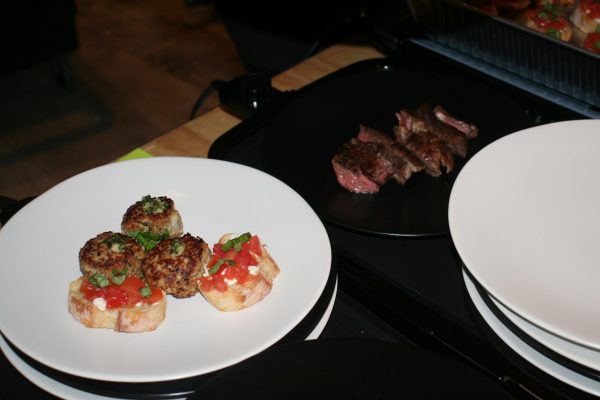 Alas, the night was not profitable.
"Unfortunately, we did not break even," Walz said. "We ended up losing about $3,200 total."
This loss could partially be attributed to tropical storm Ophelia that hit the city that weekend, causing a significant no-show rate.
But Walz explained that he has no regrets. Much of the staff also said that, despite not getting paid, they would love to get involved in another prank in the future.
Following the event's virality, people questioned if the prank was a criticism of the restaurant industry or fine-dining experiences.
"The simple answer from the three of us is that 'no, this was just for fun.' This is not some English class where you have to read into the motivations of why we did this," Walz clarified.
Jalali, Walz and Egan have some ideas cooking for the future. As such, the trio have dubbed themselves as "Meridian," a combination of their three names. The website of the steakhouse was updated to reflect this, hinting at another future collaboration.