NYC becomes first US city to ban sale of guinea pigs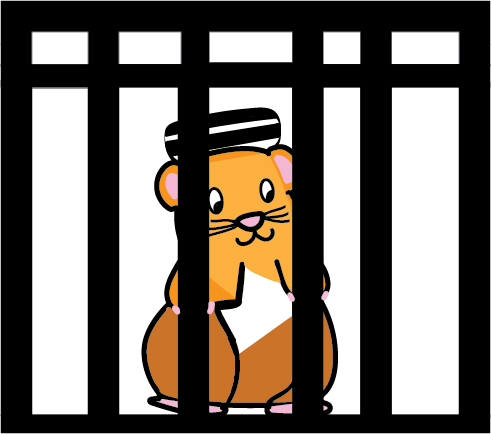 The New York City Council passed a bill on April 11, banning the sale of guinea pigs, making the city the first in the United States to do so in pet stores.
This tentative ban is due to the surge of abandoned and surrendered guinea pigs in New York City since 2020.
Adoption centers and rescue groups have quickly become overwhelmed with the influx of guinea pigs.
"Pre-pandemic in 2019, we averaged a little under 400 guinea pigs a year coming in throughout the year. And in 2022, it was 825 guinea pigs coming in," Katy Hansen, director of marketing and communications at Animal Care Centers of NYC, said.
Guinea pigs that are not surrendered to an organization are usually dumped in parks across the city.
Guinea pigs were a popular pet choice during the pandemic in 2020 due to their small size and attractive price tag. The animals average around $50 – comparably less than a pet dog or cat would cost. Many people were under the impression that guinea pigs were an easy pet to own and were unaware of the special attention these rodents require.
Many families did not realize guinea pigs are a long-term commitment, as they generally live for around 10 years, much more than hamsters, which have a lifespan of just around two years.
Meagan Licari, the president of the animal rescue service Puppy Kitty New York City, found and rescued eight guinea pigs in Elmhurst, Queens, in 2022.
"When we headed over and started to look through the bushes, we kept finding more and more guinea pigs," Licari said. "They were terrified and starving and it was clear that they were dumped in this location with little chances at survival."
Licari recounted that one of the guinea pigs rescued had died, most likely due to stress.
Pet stores in New York City are not required to neuter or spay guinea pigs before selling them. These surgeries can cost up to $500, if not more. Only two veterinarians in New York City are able to perform these surgeries, making it likely that most abandoned guinea pigs are capable of reproducing.
Guinea pigs can become sexually mature at as early as 4-weeks-old and breed quickly. The population of these rodents increasing in New York City is detrimental as domesticated animals often lack the survival skills needed to fend for themselves in the city's environment.
Although the sale of guinea pigs in pet stores is now banned, New Yorkers are still able to adopt them. Currently, there is a surplus of guinea pigs at local adoption centers and rescue groups.
"Prohibiting the sale of guinea pigs in pet shops will bring relief to animal shelters," City Council Speaker Adrienne Adams said. "Other rescuers have experienced a surge in abandoned and surrendered guinea pigs in the past three years,"
The ban will become effective and turned into a law if approved by New York City Mayor Eric Adams.
"This common-sense legislation protects the wellbeing of guinea pigs and can also help lessen the burden on our animal shelters," a spokesperson from the mayor's office said.
New York State Gov. Kathy Hochul signed a bill that banned the sale of dogs, cats and rabbits in December 2022. Most mammals will not be sold in pet stores by 2024 in an effort to unload some of the burden from adoption centers and rescue organizations.