Senate Meeting: USG has interfaith space proposal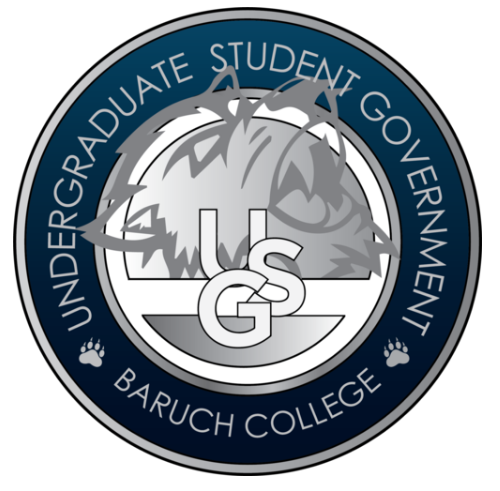 Baruch College's Undergraduate Student Government met for its ninth senate meeting of the spring 2023 semester on April 18.
USG's executive board shared a referendum sent to the Office of Student Life regarding the lack of prayer space for Muslim students on campus.
The referendum proposes the creation of a new multi-faith space for students to utilize, similar to the student center. Students will vote on this proposal once a petition is created.
Before the proposal passes, 10% of undergraduate students must vote to put this proposal on the ballot.
Vice President for Student Affairs & Dean of Students Art King shared that the issue will be the time limit. Once the text gets approval from the Baruch administration, it must get 10% of the student body's votes by April 24, which is less than a week from when they received notification of approval.
Both King and President S. David Wu have already approved the referendum.
USG President Laiba Hussain reminded table members that the approval process could take a couple of months.
However, once approved, there's a matter of finding the space, constructing it and renovating it.
Next, Executive Vice President Osvaldo Garcia gave a few shoutouts to table members.
He also said elections for representative senators are coming up and applications are open for everyone.
He shared that Bash will be taking place April 28, hosted by DJ Tyler Marin and tickets will cost $15.
Chair of Finance Asher Gonzalez shared club budget proposals for 2023-2024. He reminded club representatives that the deadline to submit proposals was April 11.
First, the Association of Latino Professionals for America proposed a budget of $7,310. An allocated budget of $7,660 was passed 16-0-0.
Next, the Himalayan Club proposed a budget of $2,630. An allocated budget of $2,650 was passed 16-0-0.
Books & Beyond proposed a budget of $1,085. USG proposed an allocated budget of $1,060.
Gonzalez explained that in the past, clubs with a similar budget couldn't spend it all which is why the allocated budget was decreased. The motion passed 16-0-0.
Next, the Pre-Law Society proposed a budget of $5,725. USG proposed an allocated budget of $5,675.
After representatives of the group explained that in their events, everything runs out quickly, an extra $100 was added to the miscellaneous section of the club fair.
The amended budget of $5,775 was passed 16-0-0.
The South Asian Student Association proposed a budget of $9,870. USG proposed an allocated budget of $9,770.
Representatives explained that at last year's event, there wasn't enough food and proposed adding an additional $100.
An amended budget of $9,970 was passed 16-0-0.