Weissman Center forum facilitates talk on marketing technology
Baruch College's Weissman Center for International Business welcomed two employees who specialize in marketing from HP Inc. for the center's recent installment of its "Mitsui Lunchtime" forum series on March 14.
Titled "Demystifying Digital: How to Future Proof Your Skills and Dominate the Market," the forum was held in a hybrid format to accommodate the guest speakers' availability. They appeared virtually through a Zoom call projected on a screen at the Newman Conference Center while the attendees in the room sat in to learn how they can excel in marketing effectiveness using advanced technology in 2023.
Tara Agen, guest speaker at the forum, has worked at HP for almost 30 years. Currently, she serves as its global head and vice president for marketing effectiveness, strategic planning, operations and "MarTech," which is short for marketing technology.
Co-speaker Erin Spira has worked in various managerial positions in marketing for over 15 years. She is a member of the team that Agen works with at HP. As the global head of the company's "Marketing Lab" program, Spira trains incoming marketing employees.
Agen defined marketing technology as "everything from content asset management to forms of marketing automation, workflow and campaigns creation." While discussing how the business of marketing technology "has exploded" since it began in 2011, she added that HP "deployed an extensive amount of technology inside our technology company to empower marketers, to power customer relationships at the next level."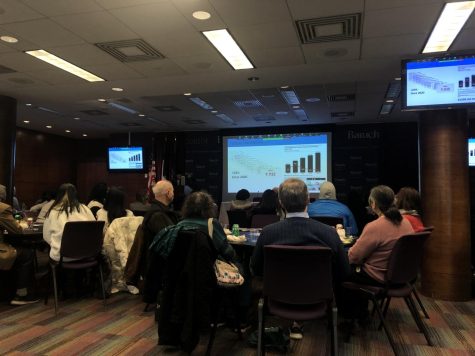 Agen explained that the option to work remotely from home or in a hybrid format have rapidly changed the ways businesses run throughout the COVID-19 pandemic. As a result, companies like HP seek to hire "people who really are agile and adaptable" in order to improve business.
She also discussed how HP grew as a business by expanding the number of products it offers and continuously innovating them. She stressed "digital literacy" and "digital curiosity" as ways for companies to enhance their businesses.
Agen said that what allows a business to be "advantaged" within the marketing realm is its willingness to optimize available technology and employees.
"To better understand how do I double or triple down on my investments in order to show up post pandemic … we had to think about and rethink marketing's future," Agen added. "We had to make our marketing employees more creative, more self-sufficient, more credible and confident, especially with data. We have to deal with the tremendous amount of change."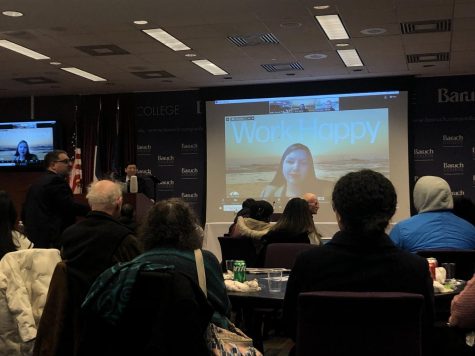 Spira said the trends of personalization and customization will continue to be marketing strategies that companies focus on, emphasizing that "the customer is always right." She added that companies should adapt their businesses to artificial intelligence because "it's not going anywhere" and it will become "better and faster."
"I think we need to embrace it," Spira said. "Recognize there is that responsibility there because as it continues to grow and transform. We have a real opportunity to make sure that human touch and human element is there so that AI works with us versus against us."
On seeking work in the marketing technology space, Agen told students in the audience to look into startups as "they continue to explode" in number. She advised them to understand that the money "in the marketing space is really around a lot of marketing technology that is powering everything from customer data platforms to Adobe [Dialog Manager]."
Agen also told students to follow how companies use technology to market their services. She called for more businesses to be transparent in how they spend money. Using social media activations or promotional stunts as an example, she questioned if businesses are able to get a "true return" and improve their relationships with customers.
Spira told students to stay curious, seek as many internships as possible, challenge their own thinking, connect with as many individuals as they can across the world and pursue mentors. She added that they should take advantage of the technological resources they have on campus and seek out new perspectives from students across the globe.
"There's so much information that is available to you so that you can make sure you're up to speed on all the latest marketing trends and new technologies and how marketers are thinking about things," Spira said. "It opens better positions for you as you become a burgeoning talent for the next organization, whether it's a startup, mid or larger-size company."
Additional reporting by Jahlil Rush