WrestleMania 39 Seeks to Give Hollywood Endings to Two of WWE's Biggest Storylines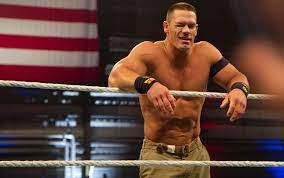 Every year, WWE calls the forthcoming WrestleMania the "biggest WrestleMania ever." However, most fans would agree that WrestleMania 30 was the last genuinely outstanding WrestleMania, considering it featured moments and stories that would live forever.
Moments like Daniel Bryan, the underdog, defying all odds to capture the world championship in the main event, or when The Undertaker's 21-0 WrestleMania streak came to an end.
After nine long years, WWE now has the opportunity to wrap up two of the biggest stories ever told in professional wrestling history at WrestleMania 39.
Sami Zayn and The Bloodline
Many once considered Roman Reigns to be former WWE CEO Vince McMahon's biggest failure. Vince wanted to make Reigns the next John Cena, but that plan backfired when fans booed him every time he walked into an arena.
Everything would change the moment Reigns turned heel. Reigns took on the persona of the head of the table, crowning himself WWE's tribal chief, referring to his Samoan background. Reigns would align himself with legendary manager Paul Heyman and then his cousins the Usos, with another cousin Solo Sikoa joining later.
The faction would name themselves the Bloodline.
The Bloodline has dominated anyone who has stepped in front of them for the past two years. Roman Reigns holds both the WWE and Universal Championships, while the Usos hold the Smackdown and Raw tag team championships. The question of who will end the Bloodline remains unanswered to this day.
Sami Zayn, before joining the Bloodline, was a jobber: someone who was simply there to make others look good.
When Zayn aligned himself with the Bloodline, he was only meant to provide some temporary comic relief to what was a very serious group. However, it soon became obvious that his alliance with the Bloodline was television gold.
Week in and week out, fans would tune in to see what would happen next between Zayn and the Bloodline, and each week would provide something new and authentic. Despite being part of a villainous group, Zayn would become the most popular superstar in WWE.
This popularity would be confirmed when Zayn betrayed the bloodline by hitting Reigns with a chair, causing the entire crowd to erupt. It would be reaffirmed when he headlined Elimination Chamber in his hometown of Montreal against Roman Reigns, though he would lose the match.
If the rumors are true, WrestleMania 39 will see Zayn team-up with former best friend Kevin Owens to take on the Usos for both tag team championships, potentially concluding a storyline that was about a year in the making.
Can Cody Rhodes Fulfill his Father's Dream?
WWE hall of famer, the American dream, Dusty Rhodes never won a world championship despite being a legend of the business. The same is true for his son, the American nightmare Cody Rhodes.
Rhodes left WWE back in 2016 due to creative frustrations around his character. He would then travel around the world, wrestling in various independent promotions.
He became one of the biggest names in the independent wrestling scene and would soon change the entire pro-wrestling landscape by helping to establish All Elite Wrestling, currently WWE's biggest competition.
In April 2022, Rhodes would make his return to WWE as an established man on top of his game. In his return promo, Rhodes made his intentions clear, he wants to finish his story by winning the championship that his father never got to win.
Cody Rhodes finally gets that chance in the main event of WrestleMania 39, when he faces Roman Reigns for both world championship belts.
WWE has caught lightning in a bottle with both storylines. It is now up to them to finish these stories off properly at WrestleMania 39.