Senate Meeting: USG approves first batch of 2023-2024 club budgets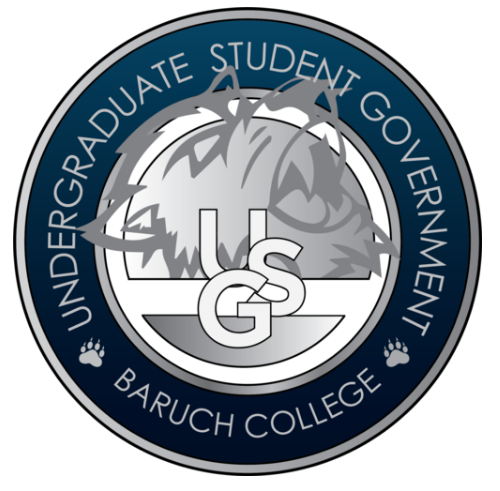 Baruch College's Undergraduate Student Government met for its fourth senate meeting of the spring 2023 semester on Feb. 28.
The meeting began with the Chair of Finance Asher Gonzalez presenting the club budget proposals for the 2023-2024 year.
Baruch Business Brigades proposed a budget of $3,515. The allocated budget of $3,458 passed 17-0-0.
The Actuarial Science Society proposed a budget of $4,630. The allocated budget was $3,745. The motion passed 17-0-0.
The Indian Student Association proposed a budget of $9,450. Members raised concerns about the club not being able to use all their budget money.  The allocated budget of $9,470 passed 13-4-0.
She's the First proposed a budget of $1,870. The allocated budget of the same amount passed 16-0-1.
The Grad Association proposed a budget of $6,700. The allocated budget of $6,950 passed 17-0-0.
Consult your Community proposed a budget of $2,200, with $1,050 in referrals, $150 in supplies and $1,000 in miscellaneous. An additional $15 was added to the miscellaneous section of co-sponsorships. The allocated budget of $2,215 passed 17-0-0.
Chair of Philanthropy Joseph Hernandez reported that USG will be raising money for Syria disaster relief from March 6 to March 9 from 12:30 p.m. to 2:30 p.m. in the Newman Vertical Campus.
Representative Senator Daniel Kitaygorodskiy shared that the Baruch Counseling Center will be holding a depression screening in the vertical campus lobby on March 7.
They also reminded members of another intergenerational trauma event taking place about toxic masculinity, in collaboration with the counseling center and fellow representative senator, Karina Ordoñez.
Next, President Laiba Hussain had a report. They reminded table members of an upcoming event, Bearcats on Ice, taking place on March 2 from 6:30 p.m. to 7:50 p.m.
Hussain also gave a few shoutouts to table members, including Vice President of Legislative Affairs Ashley Chen for organizing a rally against tuition hikes and sharing that the University Student Senate will be voting on the proposal in three weeks, according to the USS Representative Avroham Malachowski.
They gave another shoutout to Chair of Graphics Anya Ballantyne for organizing the self-portrait challenge and to Vice President of Student Affairs Tumaray Akikatkyzy for doing ticketing for the Bearcats on Ice event. The last shoutout went to Gonzalez for the club budget proposals.
Vice President of Academic Affairs Jason Galak reminded members of the student and faculty basketball game on March 9 and shared that he will be sending out volunteer forms for the event.