Senate Meeting: USG discusses end of Blackboard, CUNY 2024 budget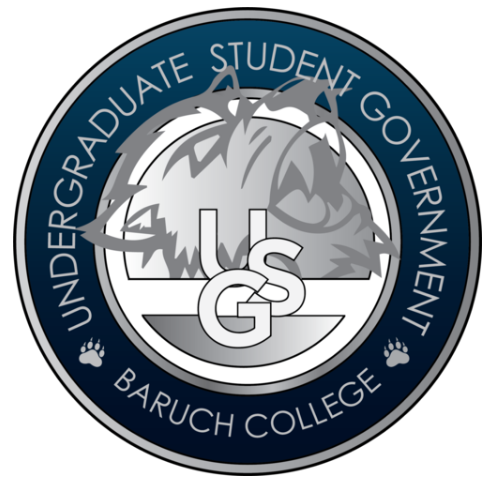 Baruch College's Undergraduate Student Government met for its second senate meeting of the spring 2023 semester on Feb. 7.
President Laiba Hussain began with a report and proposed adding an additional $3,000 to the refreshments section of the budget for the Albany Black, Puerto Rican, Hispanic & Asian Legislative Caucus. The motion passed 17/0/0.
Vice President of Academic Affairs Jason Galak reported about the Faculty Senate meeting. The faculty discussed U.S. Representative George Santos and The New York Times article which stated how the controversy put Baruch College in the spotlight.
Galak discussed the state address Gov. Kathy Hochul gave on Feb. 1 in which she spoke about the new City University of New York budget for 2024. From the budget, $240 million will go towards new operating support for SUNY and CUNY campuses. $1.5 billion will be for new capital projects for SUNY and CUNY.
Galak then addressed the four phases of renovations in the Lawrence and Eris Field Building, with phases one and two completed in 2020 and phases three and four to be completed by late 2023 or 2024.
A town hall meeting will take place on Feb. 27 from 10 a.m. to 12 noon in the Sandra and Lawrence Simon Conference Room of the William and Anita Newman Vertical Campus.
Next, Galak discussed a meeting with Provost Dr. Linda Essig about professors not posting or being active on Blackboard. 800 mostly active sections don't post on Blackboard which makes it difficult for students to know their grades.
Galak also shared that Baruch will be transitioning from Blackboard to Brightspace starting in 2024.
He continued by saying that Vice President for Enrollment Management and Strategic Academic Initiatives Mary Gorman shared the 2023 enrollment statistics, and we had our largest spring freshmen class.
In the meeting, faculty shared that they're partnering with space consultants to address space issues in the building.
Galak also shared that the student faculty basketball game will be March 9.
Next, Representative Senator Anmol Kaur shared that there will be a LinkedIn headshot event on March 2 for students to get professional headshots. She also requested volunteers RSVP.
Chair of Marketing Adelaide Ilyasov clarified a Slack message, stating that there will be no long-term events marketed from March to May, including contests and donations. All regular posting will continue.
Vice President of Legislative Affairs Ashley Chen reminded members of a rally against tuition hikes on Feb. 21 from 12:30 to 2 p.m.
Treasurer Julie Margolin prompted everyone to submit paperwork for events six weeks in advance and to plan ahead so that everything is processed on time. Hussain added that they must receive final receipts from vendors to ensure everything is delivered on time.